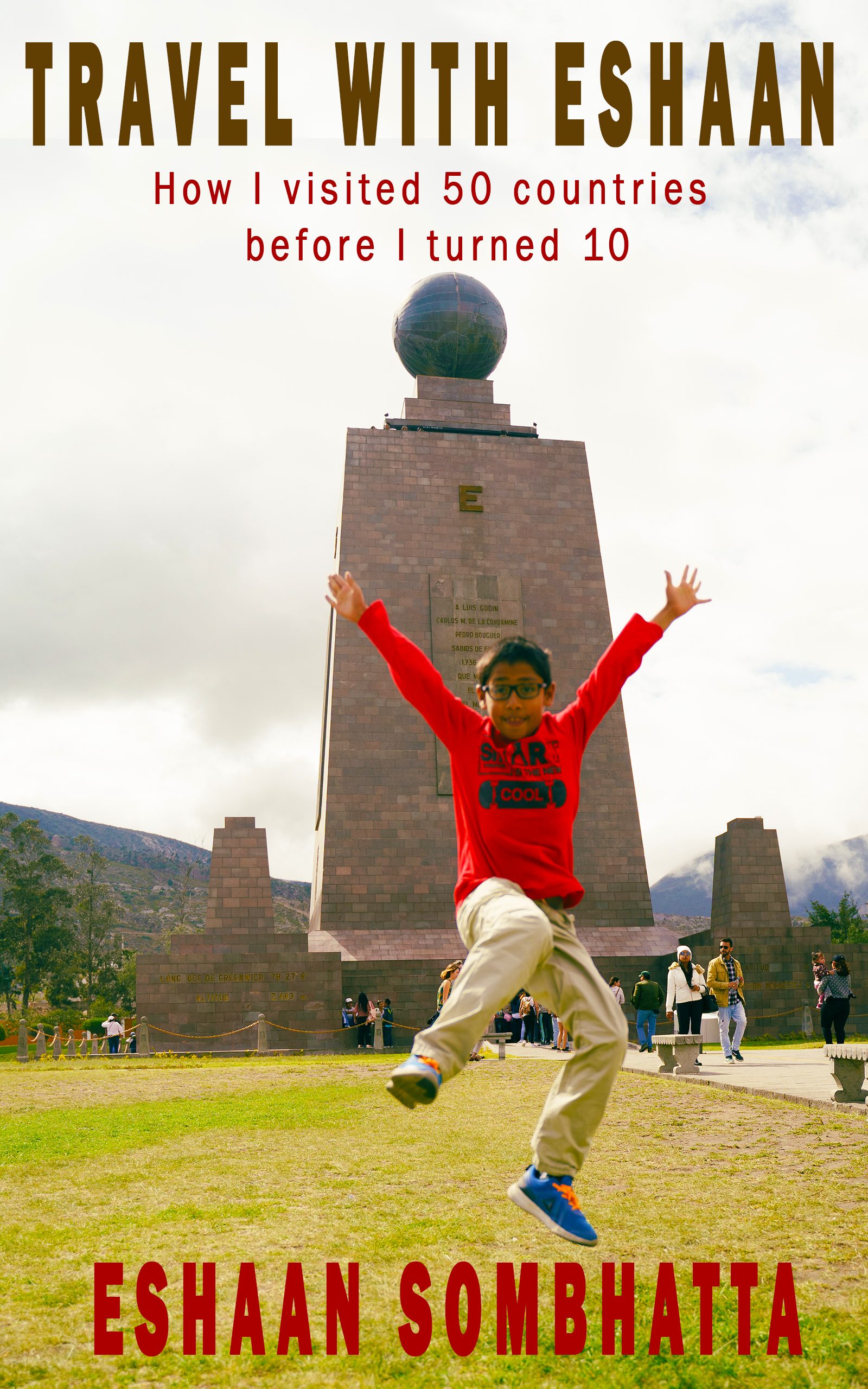 What is Travel With Eshaan? To answer that question, I have to look back.
I began seriously thinking about having a website in the Summer of 2020. That was when I began writing a book about my travels. By then I had visited over fifty countries before the age of 10, which is a huge accomplishment. Initially, this was supposed to be a site just for the book: I'd set it up on wordpress, and I would publish some chapters from the book there.
So time went on, and I got closer and closer to the publish date. I began writing articles about other things, such as debate and the process of writing a book on the side. Slowly but surely, the focus of the site changed from an author's place to update their audience to something more dynamic.
Yet I hadn't come up with a name: my site was still a bunch of numbers and dots. I was only a few weeks from the publish date: the name had to come quick. I garnered all my brains and began to think. My creative process gave me a few names. Since most people who're reading this site are coming from my book, the name had to be connected to travel in some way.
Name:
Pros:
Cons:
Safar With Me
– In a foreign language, so it should attract some curiosity
– Safar means travel in Persian, and it sounds like Safari
– Sounds pretty good
– Safar is pronounced "Suffer"
– Safar is hard to remember
Travelearning
– Completely in English, so it's more understandable
– Serves two purposes: travel + learning
– Not too catchy
– Doesn't sound great
Mein Safar
– It has a word in German, so it's more recognisable, yet is still unique, due to its Persian element
– Has no English words, so it's harder to remember
Becoming Global
– Easy to remember, reminds readers of travel
– Is very generic, name is already taken
Breaking Inertia
– Unique English name
– Doesn't connect with travel
Exploring Dunya
– Foreign – English blend, so it's rememberable, yet unique.
– Dunya means world in Turkish.
– Not very catchy
Travel with Eshaan
– Rather broad, so it won't be a problem
– Sounds ok
– In English, so it won't be hard to remember
– Not that unique
In the end, after a lot of deliberation, I went with Travel with Eshaan.
How am I supposed to use this site?
It really depends. If you've come here from my book, or due to an interest in travel, then I recommend you start here. If you've come here to view some of my debate articles, then make sure to check out this page.
Quick Disclaimer:
Please note that events in my travel articles come from my memory and short notes, so they might not be 100% factual.
Acknowledgements:
First, I would like to thank my editor and teacher, Enlin Xia, for helping me throughout the writing process of the book. Secondly, I would like to thank my parents, who encouraged me throughout the way. Finally, I would like to thank anyone who's reading this for taking their time to enjoy my blog.
Guest Articles:
I've traveled to a bit more than fifty countries, but the whole travel community has so many stories to tell. Therefore, if you're interested, I've set up a guest writer section for young travelers throughout the world. You can contact me here.