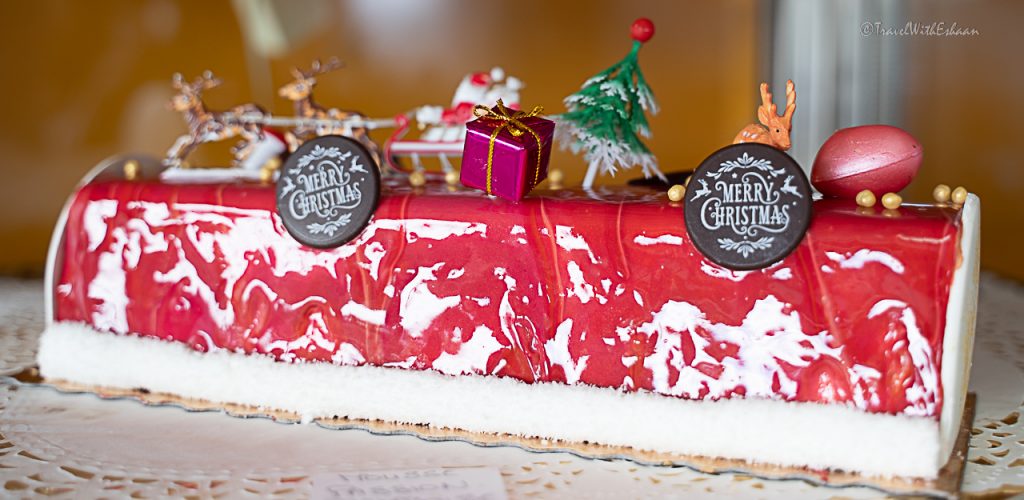 Our experience in Martinique was great. Nothing bad happened at all. Oh wait. Our camera got stolen? Martinique is a French Overseas Territory, located in the Caribbean. We visited near Christmas 2016. Its capital is at Fort-De-France, and almost looks and feels like a plantation colony. The first day, we travelled to a beach. It was located in a resort, but it was free to visit the beach, which had a great boardwalk, and a good pool to relax in. The best part was that the beaches were so nearby. Everything was at most fifteen minutes from our Airbnb, which was great.
The day after, we visited another resort. This one was called Pierre & Vacances Village Club Sainte-Luce. We relaxed at the beach, and then suddenly a roaring began. We looked up into the sky, and we saw a helicopter slowly descending. Then Santa Claus came out. How weird. It began raining, and when it ended, there was a rainbow. So definitely not the island paradise I imagined, but a much weirder duplicate.
The next day, we hiked near Mount Pelee. Mount Pelee is a volcano which erupted in 1902. There were only two survivors, one being an extremely lucky prisoner. Almost the same thing happened in Montserrat with its Soufriere Hills eruption.
We hiked up, and got a good view. All I saw was green. Green trees, green grass, green covered hills. The only break from the monotony were the settlements downhill. We hiked back down, and visited Cap 110. It's basically Stonehenge, but newer. It has many heads, and they commemorate the people who died on the Middle Passage.
The next day, we toured a distillery. On the surface, that sounds extremely boring for anyone under 21, but the mechanics behind the distillery is quite interesting. We got to see the presses and fermentation rooms as well as other distillery equipment. The distillery also contained some extremely relaxing botanical gardens and lakes. It was almost like being in a nature museum. I also got to drink some lemonade and look at some modern art at the visitor center. It was the full plantation experience. Though I didn't know about it at the time, Francois Mitterand and George H.W. Bush also had a summit in 1991 in the distillery.
We were back to the beach for the next two days. We relaxed. It was Christmas time. We deserved some rest. One of the days, we had woken up early in the morning, hoping to witness a beach sunrise. We had the beach to ourselves. There was an apparent communication gap, as my mom and dad both assumed the other had taken the camera. We left, and we only realized our mistake hours later. We drove to the beach, now almost full (we had trouble finding parking), and rushed to the bench where we had last placed the camera. It was gone. We went to the police station, but since they couldn't track the camera down, we had to deal with our losses. It was a disappointing way to end the trip, but that was ok. Not all things in life are rosy.