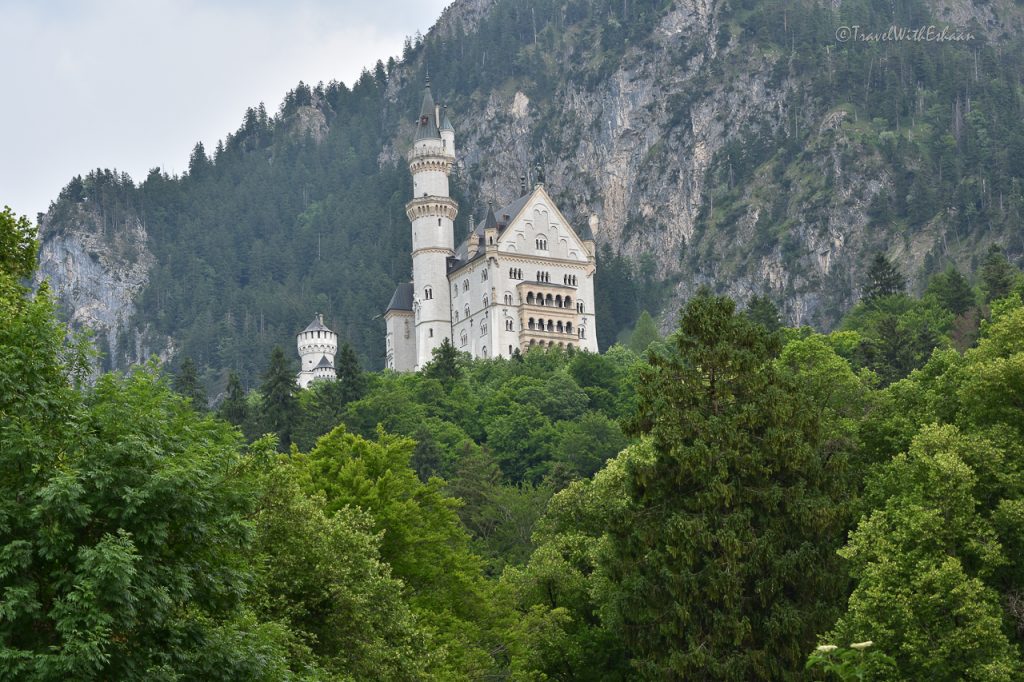 Liechtenstein is basically a big hill. Or maybe a few hills and valleys. Maybe. Liechtenstein is definitely small no matter what.
"Wow." I said. The Alps never failed to impress. We were on our way to Liechtenstein, as part of a drive all around the Alps. That day, we had visited Austria and Germany, and Liechtenstein would be the third country of the day. Our goal was simply to see the Vaduz castle, look around Liechtenstein, get our passport stamped, and be on our way to Zurich, Switzerland. Nonetheless, Liechtenstein was a great nation to visit.
We got out of our car to visit Vaduz Castle. It wasn't a huge building, and it didn't disrupt the view of the mountain, it was just a really old and large house on the side of the mountain. Maybe not the most breathtaking of views, but it was definitely more than I expected. We snapped a few photos, but made it short, as we had a long drive ahead of us.
On the way, we met a financial professional who was in the banking industry in Liechtenstein. Banking is a big industry in Liechtenstein (or as big as an industry can get in Liechtenstein) for two reasons: first is taxes. It turns out, if you have near zero taxes, you draw a lot of companies. Second is the cost of living. As the gentleman explained to us, it was cheaper to live in Liechtenstein than Switzerland, and therefore, many in the banking industry moved to Liechtenstein.
We had really come to Liechtenstein for the passport stamp. Honestly, though it was a fun place to see, and though the mountains were breathtaking as usual, we wouldn't be here if it weren't for having visited another country. We drove down the mountain a little to the Postage Stamp Museum, but it was only open from 10 am to 1 pm. It was about 1:30. We ended up leaving.
But that's not to say that visiting Liechtenstein is a waste of time. Not at all. If you visit a commercial ski resort, such as Saas-Fee, you'll find too many tourists. On the flip side, visiting villages, though insightful, isn't very convenient, since those places often lack the infrastructure to support a tourist industry. Contrast that with Liechtenstein, a sort of middle ground. Due to its banking industry, something that may be fascinating to myself twenty years in the future, it has the necessary hotels and shops to facilitate a tourist industry. Due to its convenient location in the Alps between Austria and Switzerland, it is not only easy to access, but it also is a fascinating place to visit, a town in the mountains with nerve wracking drives that prove fruitful through sheer relief and awe.
We came to Liechtenstein for the passport stamp. Instead, we received a blessing in disguise, the second most obscure nation in Europe.
Tips:
Banking:
If you're interested in math, banking might be the right sector for you. If so, think about living in Liechtenstein